SUSLA 50/50 FAMILY CAMPAIGN UPDATE
SUPPORT THE
SUSLA 50/50 FAMILY CAMPAIGN!
DID YOU KNOW?
Between 2015 -2024 NW Louisiana will require approx. 100,000 workers annually to fill high wage-paying four and five star jobs that will require more than a high school diploma but no more than an Associate degree.*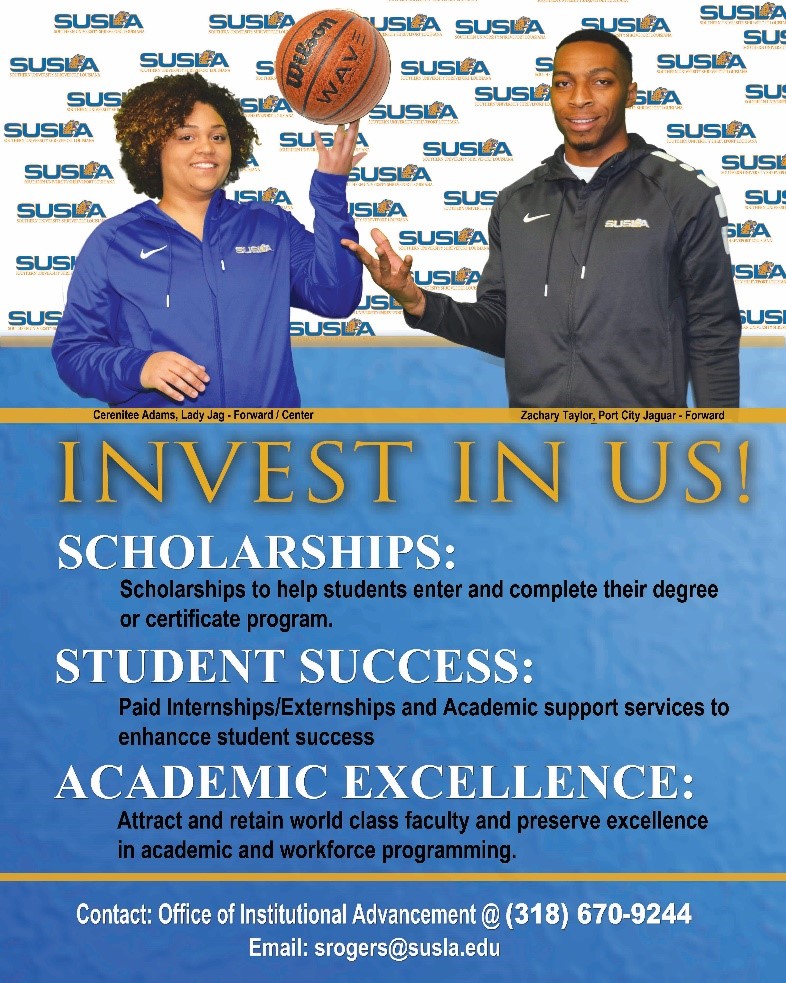 *Source: LA Workforce Commission Region 7 Labor Report
THREE WAYS TO GIVE:
PAYROLL DEDUCTIONS
ONLINE: www.susla.edu/give-to-susla
CHECK: Payable to SUSF (Designate 50/50 Campaign)
Mail to: SUSLA Office of Institutional Advancement
3050 MLK, Jr. Dr.
Shreveport, LA
All donations are tax-deductible. Southern University Foundation, Inc. is a 501 (c) 3 non-profit corporation.