Career Services
Career services works with students, alumni and employers to connect graduate workforce goals with the needs of employers; this includes student career preparation and readiness, employer development and relationship building, and planning of events to connect the two entities.
This activity affords students and alumni the opportunity to integrate theory and methodology beyond the academic setting. Through the career services center the university will empower students with the tools and resources to obtain a quality career or transition into a four-year program.
Career Services supports community partnerships that are focused on career awareness or related initiatives.
Key services
offered through the Office of Career Services:


Purple Briefcase allows employers to manage all internship and employment listings and connect with SUSLA students and alumni through the system. Create your account at the link below! https://app.purplebriefcase.com/pb/account/login?s=SUS
School Code for Employers – SUS238
Career Preparation and Career Education


Kuder offers a platform that allows you to gain insights, then explore a vast range of career and educational options directly related to your interest, skills and work values.
J-Code - J6226787SKB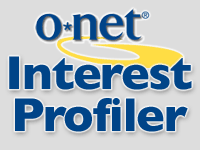 O*NET Interest Profiler helps you identify your interest and how they can translate into the world of work.
Labor Market Information and Guidance
Job Placement/Internships
Volunteerism/Service Learning


Purple Briefcase is an online career management tool that allows SUSLA students and alumni access to job and internship listings, career search tools, tips and more.
Students/alumni – please use your SUSLA email address to create your account


Returning Users -


https://app.purplebriefcase.com/pb/account/login?s=SUS


First Time Users –


https://app.purplebriefcase.com/pb/account/enableStudentAccount/SUS/
Career Fairs
SUSLA Career and College Transfer Fair Held each April
Walk In Wednesday - Career Counselor Drop in hours are every Wednesday from 9am - 12pm. To make an appointment outside of these hours please call or book an appointment under your Career Expert tab in your Purple Briefcase account.
Weekly Workshops are offered on Wednesday from 1pm – 3pm. Seating is limited. Please reserve your spot on the event page in Purple Briefcase.
---
Contact Information for Career Services & E-Learners
Director of Career Services
318.670-9721
careerservices@susla.edu