Resources
Workshops
Career center workshops cover skills ranging from writing an effective cover letter to perfecting your interview performance. Not only can you get crucial advice from career center staff and other workshop presenters, but you will also benefit greatly from being
in a group environment with your peers.
Resume and Cover Letter Critiques
In addition to the assistance offered during individual appointments, during normal hours students may drop-in to the Career Services office on Wednesdays from 9am – 12pm or schedule a virtual appointment via https://calendly.com/careerservicessusla
Use your Purple Briefcase account (https://app.purplebriefcase.com/pb/
account/login?s=SUS) to stay aware of events throughout the year. As you attend programs, ask thoughtful questions to make the most of what you are learning.

Kuder
offers a platform that allows you to gain insights, then explore a vast range of career and educational options directly related to your interest, skills and work values.
J-Code - J6226787SKB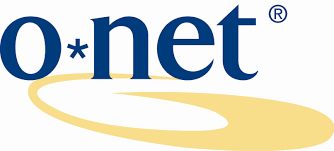 O*NET
Interest Profiler helps you identify your interest and how they can translate into the world of work.