Emergency Medical Technician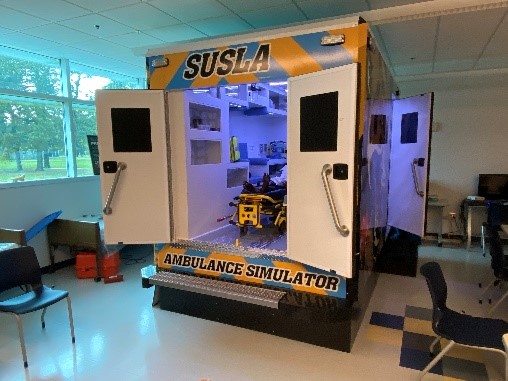 Degree Type: Certificate
EMTs and paramedics assess a patient's condition and administer emergency medical care.

Emergency medical technicians (EMTs) and paramedics care for the sick or injured in emergency medical settings. People's lives often depend on the quick reaction and competent care provided by these workers. EMTs and paramedics respond to emergency calls, performing medical services and transporting patients to medical facilities.

A 911 operator sends EMTs and paramedics to the scene of an emergency, where they often work with police and firefighters.
New classes start every Spring semester
We just started teaching EMT Basic during the traditional daytime hours and there is an option for a night classes if needed.
Classes are two days per week
EMT Basic requires 1 semester or 21 hours to complete and students will be prepared for National Registry Testing at program end.
National Registry of Emergency Medical Technicians
The National Registry of Emergency Medical Technicians serves as the Nation's Emergency Medical Services Certification organization. The mission of the National Registry of Emergency Medical Technicians has always been centered on protecting the public and advancing the EMS profession.
https://www.nremt.org/rwd/public
Louisiana Bureau of EMS
Responsible for the overall planning, coordination, licensing, and regulation of Louisiana's EMS system.
Spring Semester
EMTB

200S

Emergency Medical Technician

9

EMTB

201S

Emergency Medical Technician

12

21
TOTAL CREDIT HOURS: 21
Advisors: Jo Ann Brown; Joey Presley
---