Chancellor Dr. Rodney A. Ellis Appointed to President's Board of Advisors on HBCUs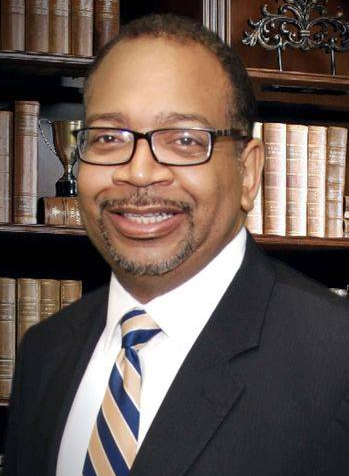 Southern University at Shreveport Chancellor Dr. Rodney A. Ellis Appointed to President's Board of Advisors on Historically Black Colleges and Universities
President Donald J. Trump recently announced his intent to appoint SUSLA Chancellor, Dr. Rodney A. Ellis as a member of the President's Board of Advisors on Historically Black Colleges and Universities.
Johnny C. Taylor, Jr., CEO of the Society for Human Resources Management (SHRM) and former Thurgood Marshall College Fund (TMCF) President and CEO, was appointed in February of this year to chair the advisory board that has been historically comprised of presidents, higher education experts, business leaders, and activists. Taylor will work closely with the advisory board and Johnathan M. Holifield, Executive Director of White House Initiative on Historically Black Colleges and Universities, to shape the national agenda for HBCUs.
"This is an important opportunity to bring the voice of all Louisiana HBCU's to the table to inform and influence policy that directly affects our institutions, said Dr. Ellis, SUSLA Chancellor. "I am honored to be nominated to serve on the President's Board of Advisors on Historically Black Colleges and Universities and to support the long-term viability and enhancement of HBCUs."
Dr. Ellis also serves on the Louisiana Advisory Board for Historically Black Colleges and Universities (HBCUs). Louisiana's Advisory Board is under the jurisdiction of the Board of Regents. This board focuses on ways to strengthen the capacity of HBCUs to provide the highest quality education, increase opportunities for HBCUs to participate in and benefit from state programs, and ensure that Louisiana has the highest proportion of college graduates from HBCUs in the country.
According to a 2017 economic impact report from the United Negro College Fund (UNCF), the 101 public and private HBCUs in the United States enroll nearly 300,000 students. Eighty percent of these students are African-American, and 70 percent are from low-income families. According to the report, HBCUs produce a total economic impact of $14.8 billion. Every dollar spent by HBCUs and their students generates $1.44 for the local and regional economies. In addition, HBCUs have added 57,868 on-campus jobs and 76,222 off-campus jobs to the local and regional job market.
Dr. Ellis believes that strengthening HBCUs is not only a social necessity, but an economic imperative for a viable state and country. A key focus of the board is to increase the private sector role in strengthening HBCUs, with emphasis on enhancing institutional infrastructure and facilitating planning, development, and the use of new technologies.
Dr. Ellis is one of thirteen newly appointed members to the HBCU board.