SUSLA Radiologic Technology Students win 2nd Place in the Louisiana Society of Radiologic Technology (LSRT) Quiz Bowl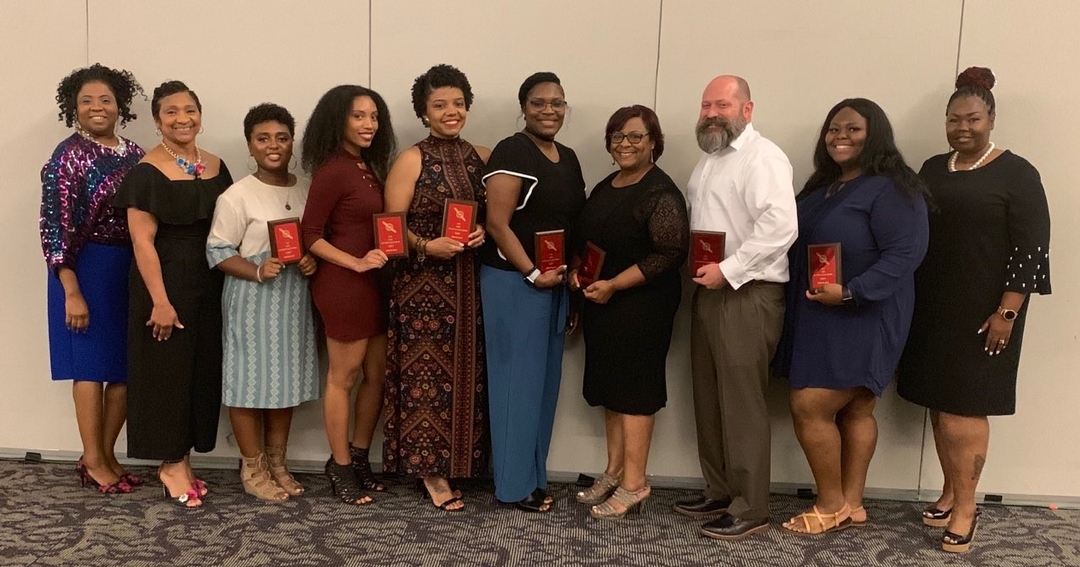 Southern University at Shreveport Radiologic Technology Students win 2nd Place in the Louisiana Society of Radiologic Technology (LSRT) Quiz Bowl
The SUSLA Radiologic Technology Program are the 2nd place winners of the 62nd Annual Student Prep Quiz Bowl Competition hosted by the Louisiana Society of Radiologic Technologist (LSRT) in Shreveport, Louisiana on July 18, 2019.
Each year, accredited Radiologic Technology programs from across the state of Louisiana, form competition teams of six that vie for accolades, a trophy and the coveted Quiz Bowl Championship title for their institution. The purpose of this competition is to encourage student membership in LSRT, to provide healthy competition among student technologists and to recognize those students who demonstrate expertise in radiologic technology theory.
Competing Institutions included Northwestern State University, Baton Rouge General, the University of Louisiana at Monroe, McNeese State University, Fran U, Holy Cross, Delgado Community College and Southern University at Shreveport.
To compete on a team, students can only have been enrolled in a program for 14 months or less. Adding more of a challenge for the beginning quiz bowlers, material from all levels of the radiology curriculum is covered during the quiz bowl. To ensure SUSLA students were introduced to and master subjects not yet covered in the classroom, a volunteer coaching staff was developed. Radiology Instructors Benita Lawrence, Toni Moore, Daphne Thibeaux, Yvonne Williams along with Director Shelia Swift, spent well over 200 hours of inside and outside classroom time helping the students prepare for this challenge.
SUSLA Team members included Tia Gage, Marquette Howard, Malory Samuels, Candice Slater, Jeff Yeager, and Moneat Washington.
"The students deserve all the credit. Not only did they spend 200 hours or more in a group practice time, but they also diligently studied countless hours on their own just to prepare for our group sessions," says Coaches Lawrence and Thibeaux.
SUSLA team member Jeff Yeager credits the teams' success to the commitment of the program instructors. "I just want to say I love each and every one of the Radiologic Technology Program faculty members. Our success at the quiz bowl is because of all the instructors. The hard work of the faculty was a direct reflection on what was accomplished.
Shelia S. Swift, Radiologic Technology Program Director also states, "All students enrolled in SUSLA's program assisted in the teams' training by participating in the mock classroom and quiz bowl style trials."