SUSLA Partners with Southern Shreveport Jags as the Preferred Educational Provider for Local Football Program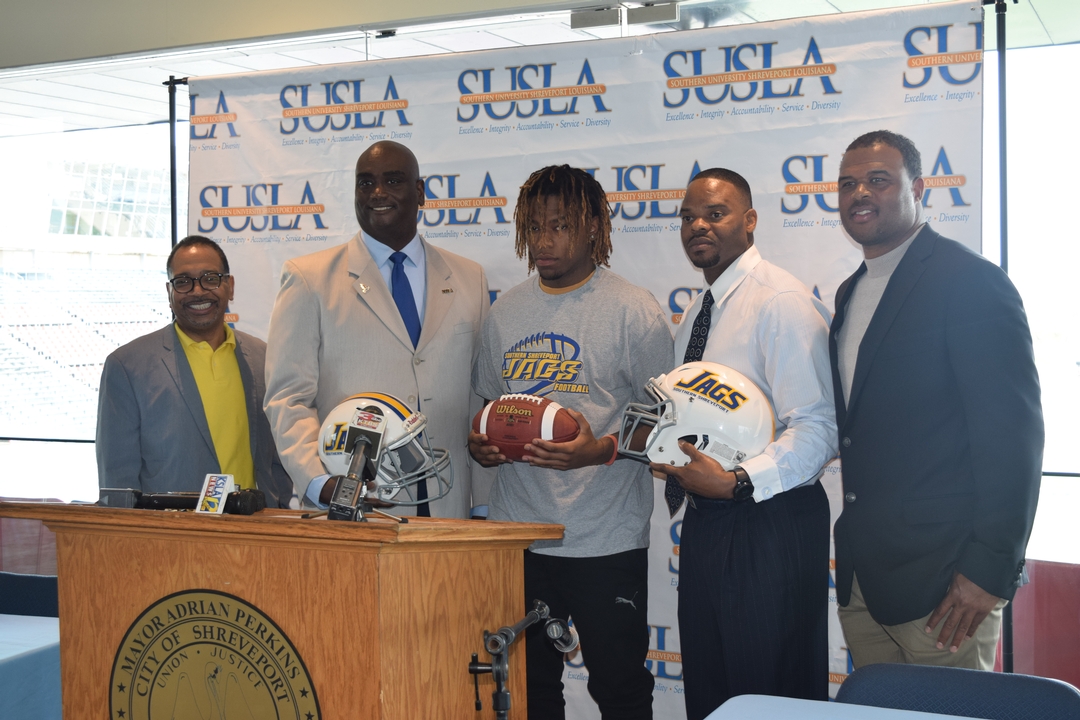 SUSLA PARTNERS WITH SOUTHERN SHREVEPORT JAGS
AS THE PREFERRED EDUCATIONAL PROVIDER FOR LOCAL FOOTBALL PROGRAM
Shreveport, LA – On Sunday, March 8, 2020, Dr. Rodney Ellis, Chancellor of Southern University at Shreveport (SUSLA), signed an agreement with a new non-profit organization, Southern Shreveport-Jags, to become the preferred educational partner for the Shreveport Jags football program.
Lalita Jenkins, Southern Shreveport-Jags, CEO states, "This opportunity will allow athletes who are still seeking Division 1 opportunities after national signing day to maintain their eligibility and potentially play football with NCAA Division I, Division II, Division III or NAIA Junior college teams across the Nation". Players selected for the Southern Shreveport-Jags will compete against other notable football programs such as Blinn College, Navarro College and Tyler Junior College.
Selected student athletes who were close to a scholarship offer but may need more time to improve either their football ability or improve their academic ability are perfect candidates for the Southern Shreveport Jags football program. Dr. Melva Williams, Vice Chancellor for Student Affairs and Enrollment Management, is excited that SUSLA will play a vital role in preparing these students for higher education beyond SUSLA as the campus will serve as the educational provider to assist these elite athletes in reaching their athletic goals. The University will provide course offerings, testing services, housing in the state-of the-art student apartments (Jaguar Courtyard), meals and academic support services.
For more information, contact the CEO of Southern Shreveport-Jags, Lalita Jenkins, jenkins.ssjagsfootball@gmail.com. Or, to receive information about the JAGS enrollment process at SUSLA, email info.ssjags@gmail.com.