Dental Hygiene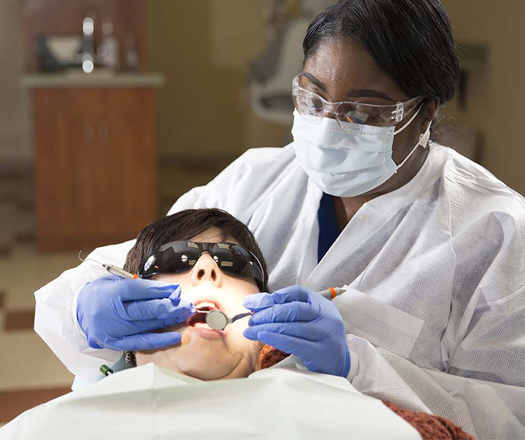 Degree Type: Associate Degree
The Dental Hygiene Program at Southern University at Shreveport is a 71 hour, two-year program leading to the Associate of Applied Science Degree in Dental Hygiene.
The program prepares graduates to be eligible to take the National Board Dental Hygiene Examination (NBDHE) and Regional Clinical Board to apply for licensure by the Louisiana State Board of Dental Examiners to become a Registered Dental Hygienist (RDH). The Dental Hygiene program is proud to announce a 100% employment rate of graduates from the SUSLA's Dental Hygiene program.
Mission: The Dental Hygiene program is dedicated to educating dental hygiene students to acquire the technical skills, ethical standards, and cultural competence for employment in multiple delivery settings. The program will prepare the student to assume professional responsibilities and provide the highest quality of preventive, educational and therapeutic services to patients in their care.