Radiologic Technology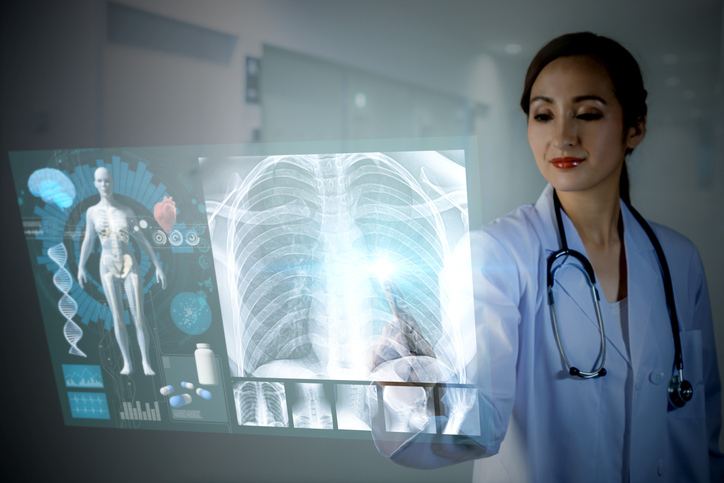 Degree Type: Associate
The Radiologic Technology program of Southern University offers an Associate of Applied Science Degree, which prepares students for careers in Radiography. Dedicated to excellence in Radiography Education, the Program promotes an environment, which fosters the development of critical thinking, creativity, problem-solving and cooperative learning through a wide range of instructional methods.
The Program's offerings include learning experiences from a variety of disciplines to provide a diverse foundation for science and radiography. By using the classroom and clinical setting as the main thrust for enhancing the learning process, students are prepared to function as qualified radiographers in hospitals, clinics, and physicians' offices.
Program Goals
Goal 1- Students will demonstrate clinical competence.
Goal 2- Students will develop critical thinking and problem-solving skills.
Goal 3- Students will demonstrate effective written and oral communication skills.
Goal 4- Students to display professionalism in the workplace.
PRE-REQUISITES
Fall Semester

SENL

101S

Freshman English I

3

CMP

101S

Introduction to Computer Concepts

3

SBIO

221S

Human Anatomy and Physiology Lecture I

3

SBIO

221LS

Human Anatomy and Physiology Lab I

1

SMAT

121S

Pre-Calculus Algebra

3

*Behavioral Science Elective

3

FROR

120S

College Success

1

17
Spring Semester
| | | | |
| --- | --- | --- | --- |
| SPHY | 102S | Physical Science | 3 |
| RADT | 103S | Introduction to Radiology Tech I | 2 |
| SBIO | 222S | Human Anatomy & Physiology Lecture II | 3 |
| SBIO | 222LS | Human Anatomy & Physiology Lab II | 1 |
| | | Humanities Elective | 3 |
| | | | 12 |
Fall Semester

FRESHMAN YEAR

RADT

107S

Clinical Radiology I

3

RADT

112S

Radiology Procedures and Positioning Lecture, I

2

RADT

113S

Radiographic Procedures and Positioning Lab I

1

6
Spring Semester
RADT

117S

Clinical Radiography II

3

RADT

118S

Radiography Exposure I Lecture

2

RADT

119S

Radiography Exposure I Lab

1

RADT

122S

Radiography Procedures and Positioning Lecture II

2

RADT

123S

Radiographic Procedures and Positioning Lab II

1

9
Summer Semester
RADT

265S

Level I Review

1

RADT

135S

Clinical Radiography III

2

MLTC

100S

Phlebotomy Workshop

1

4

Fall Semester

SOPHOMORE YEAR

RADT

200S

Radiologic Physics

2

RADT

215S

Exposure II

2

RADT

232S

Radiographic Procedures and Positioning III

2

RADT

233S

Radiography Procedures and Positioning Lab III

1

RADT

207S

Clinical Radiography IV

3

10
Spring Semester
| | | | |
| --- | --- | --- | --- |
| RADT | 220S | Radiation Biology and Protection | 2 |
| RADT | 235S | Equipment Operations and Maintenance | 2 |
| RADT | 237S | Clinical Radiographic V | 3 |
| RADT | 244S | Radiographic Pathology Image Critique | 2 |
| RADT | 255S | Radiography Seminar I | 2 |
| | | | 11 |
Summer Semester
RADT

260S

Radiography Seminar II

2

RADT

257S

Clinical Radiography VI

1

3
TOTAL CREDIT HOURS: 72