Email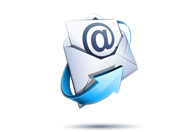 Welcome to Southern University at Shreveport Webmail the easiest way to access your SkyMail or Exchange account.
ATTENTION:
ALL Students registered for classes, will receive access to Moodle, Skymail, Campus Login and Wi-fi on the first day of class. You will be using the same credentials (passwords) to log in to each.
Note: All Students have been transitioned from Exchange to SkyMail.susla.edu.
Don't be a victim of identity theft. No one at SUSLA will ever ask you for your password.


For Students
Sign in to your SkyMail account below.
Note: You can also access your email account using a desktop e-mail program or mobile device.