The Williams Center for Undergraduate Student Achievement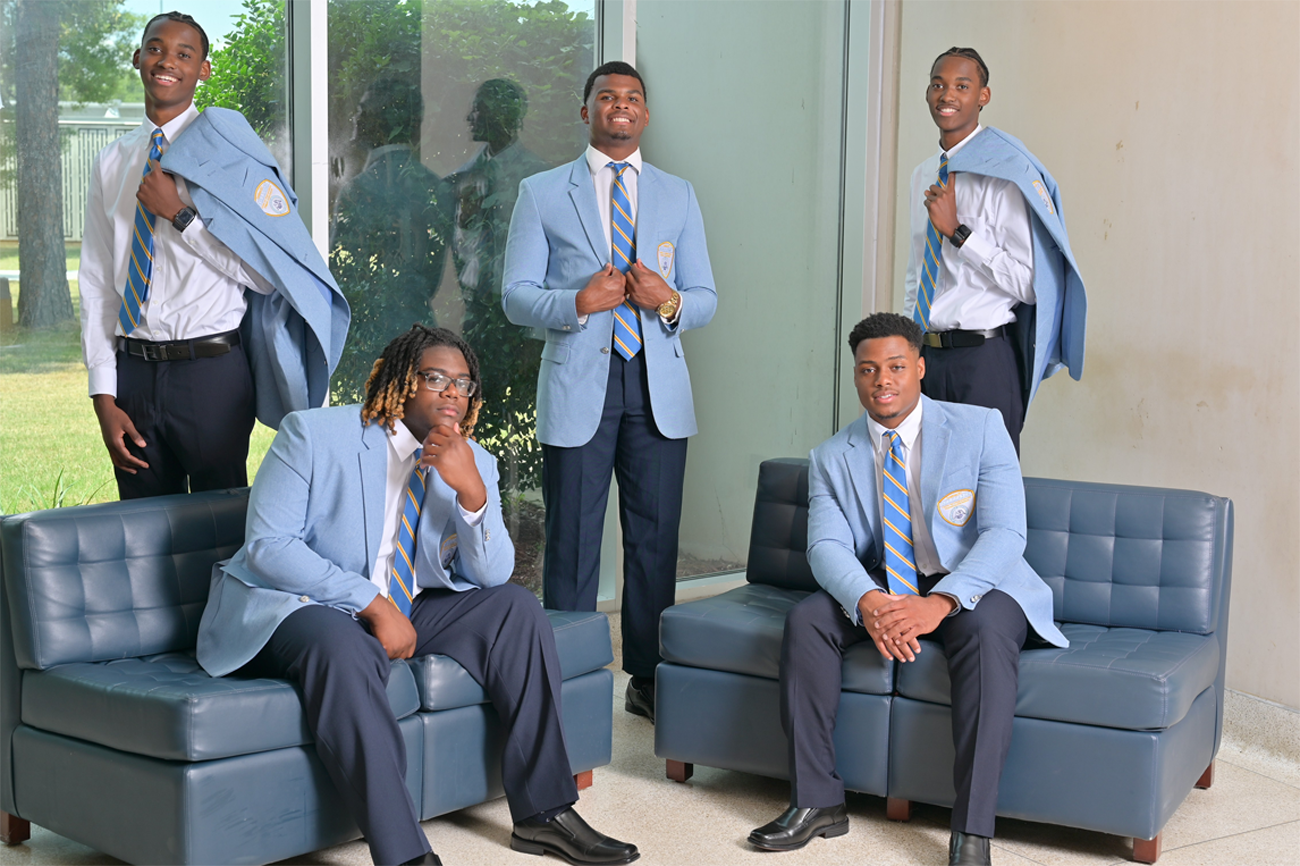 The Williams Center for Undergraduate Student Achievement (WCUSA) was established at Southern University in Shreveport by SU Alumni Tony and Tina Williams
WCUSA serves as a conduit to discipline, training, teaching, and serving at-risk minority males to increase their presence in the fields of S.T.E.M. (Science, Technology, Engineering, and Mathematics), Education and Allied Health.
The current cohort of students are provided academic support, mentorship opportunities, community services partnerships, and financial resources to complete their academic program at Southern University at Shreveport, which will ultimately allow them to transition to the Southern University Baton Rouge campus.
The goal of WCUSA is to increase the enrollment, retention, and graduation rates for minority males at SUSLA. The Williams Center for Undergraduate Student Achievement is currently seeking potential Williams Scholars for the upcoming cohort at Southern University at Shreveport (SUSLA) campus.
Alumni Tony Williams was raised in the MLK neighborhood and understands the importance of life changing opportunities. Both Tony and Tina received their undergraduate degrees from Southern University Baton Rouge and contributes this foundation to their successful business careers in the corporate world and as prosperous entrepreneurs.
Generous gifts from SU Alums Tony and Tina Williams along with matching grants from the Louisiana Board of Regents, the True Blue Foundation, Corporation partnerships and Donor grants will allow WCUSA continued support to minority male students at Southern University at Shreveport.
---
Contact Information
Ted L. Scott, Williams Center Director
Student Activity Center Room 111
318.674.9357