SUSLA Foundation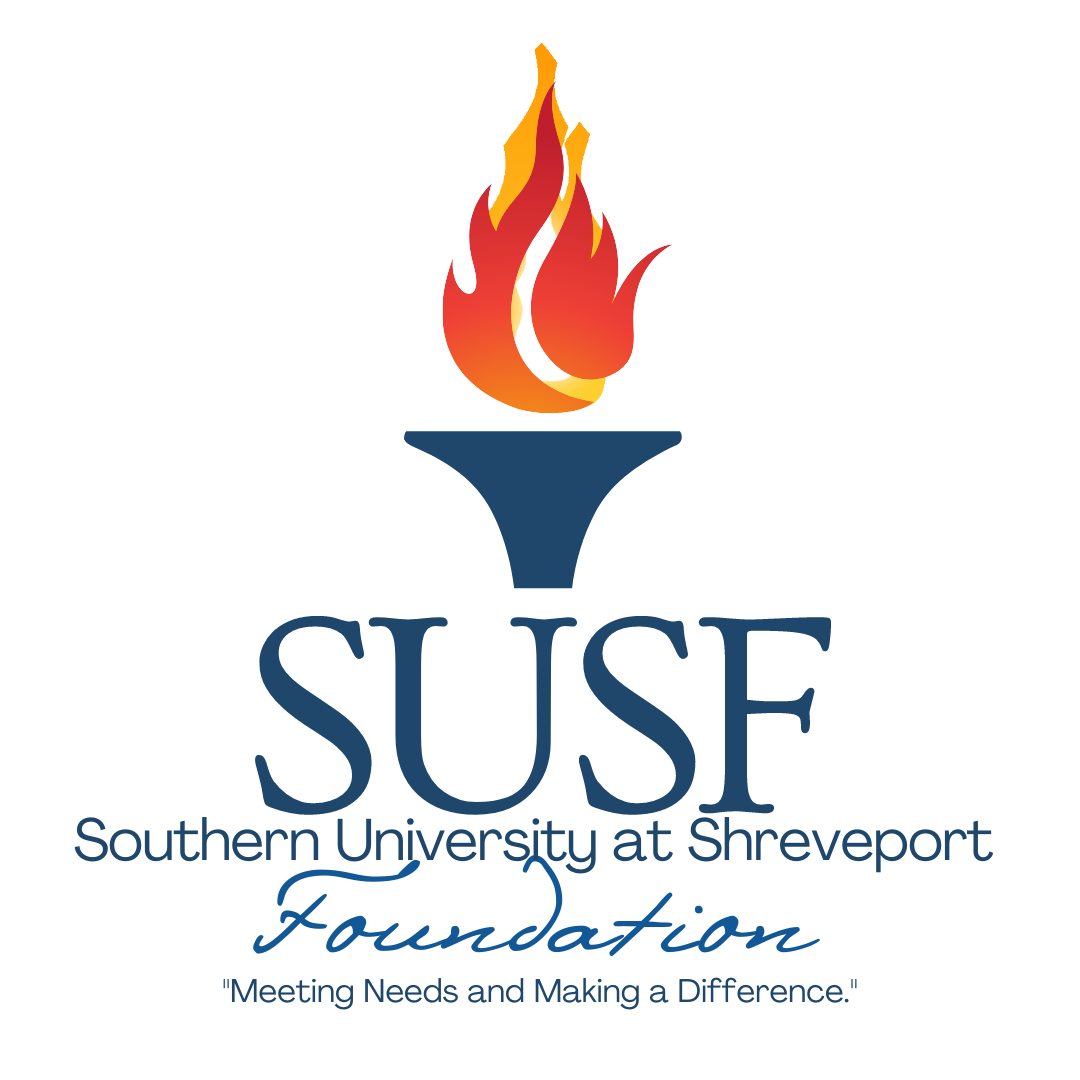 Meeting needs and making a difference.
The Southern University at Shreveport Foundation is designated by the Southern University System and the board of Supervisors of the Southern University System as the official fundraising agency. The Foundation functions in conjunction with the Southern University System Capital Campaign. It is a non-profit corporation chartered under the laws of the State of Louisiana. The Foundation is empowered to solicit and receive donations, gifts and contributions, as well as administer funds and manage assets to enhance the quality of education.
Mission
The Mission of the Southern University Foundation at Shreveport is to enhance the Southern University Campus by serving as a link between the University, alumni, and friends. By securing philanthropic funding, the Foundation enhances instruction and research and provides scholarships to deserving students - determined to make a difference in the community and beyond.

Goals
One important goal of the Foundation is to provide strong financial support through fundraising activities, alumni, friends, supporters, organizations, corporations and other foundations. In order to ensure the successful continuity of the Foundation, efforts are being made continually to establish financial endowments and major gifts that will make the Southern University at Shreveport stronger and more capable of meeting the educational needs of its students and the demands of the 21st century.
Purposes
The Southern University at Shreveport Foundation is organized exclusively for educational, charitable, religious and scientific purposes. Three major purposes of the foundation are:
To promote the educational and cultural welfare of Southern University at Shreveport.
To assist the University in achieving its mission by providing scholarships and other assistance to aid matriculation students with the continuance if their education within the Southern University System and / or to successfully transfer to another institution.
To provide resources to support research, training, instructional, and enhancement activities; the expansion and improvement of programs and facilities; and all other such benefits that give greater advantages to the University to increase opportunities available to its students, faculty and community, as may be prescribed by testators and/or donors of the Foundation.
---
Contact Information:
Frank Williams, Jr.
Director, SUSLA Foundation
Emily Owens
Administrative Assistant
610 Texas Street, Suite 400
Shreveport, LA 71101
Phone: 318.670.6681
Email: foundation@susla.edu