TRiO Educational Talent Search & Upward Bound Programs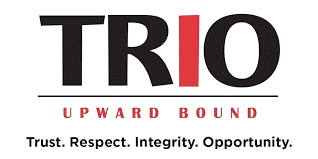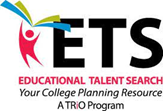 MISSION
The primary purpose of Southern University at Shreveport's TRiO Educational Talent Search & Upward Bound Programs is to provide fundamental support to participants in their preparation for college entrance. We aim to deliver services and opportunities for participants to succeed in their precollege performance and ultimately in their higher education pursuits. Our ultimate goal is to increase the rate at which our participants complete secondary education and enroll in and graduate from institutions of postsecondary education.
TRiO Upward Bound Program
The purpose of Upward Bound Program is to generate in program participants the skills and motivation necessary to complete a program of secondary education and to enter and succeed in a program of postsecondary education. The goal of Classic Upward Bound is to increase the rate at which participants complete secondary education and enroll in and graduate from institutions of postsecondary education.
TRiO Educational Talent Search
Educational Talent Search, an informational and preparatory enrichment program, identifies and assist low-income and first-generation individuals (aged 11-27 and/or grades 6th – 12th) who have the academic potentials, but lack adequate preparation needed to succeed in secondary school and/or postsecondary programs. The program provides academic, career, personal-social, and financial counseling to its participants and encourages them to graduate from high school and continue on to complete their college education or career training program. ETS assists participants in obtaining financial aid for college or career programs along with completing one postsecondary application process. The program's goals are to generate skills and motivation necessary for participants to complete secondary school in the standard four years and postsecondary education programs in six years.
Educational Talent Search & Upward Bound Services:
College, Career, and Cultural Awareness Workshops
Core Content Academic & Study Skills Development Workshops
ACT Interpretation and Motivation
Self-Development for Self-Reliance, Leadership and Character
Financial Aid Opportunities Workshops (FAFSA AND SCHOLARSHIPS!!!)
Financial Planning and Literacy
Interactive workbooks/technology for developing and achieving goals
"Xternships" (Partnering- off-campus educational and cultural training experiences)
ENROLLMENT OPPORTUNITIES
An individual is eligible to participate in Educational Talent Search or an Upward Bound project if the individual meets all of the following requirements:
Is a citizen of the United States.
Is a permanent resident of the United States.
Is in the United States for other than a temporary purpose and provides evidence from the Immigration and Naturalization Service of his or her intent to become a permanent resident.
Is a permanent resident of Guam, the Northern Mariana Islands, or the Trust Territory of the Pacific Islands.
Is a resident of the Freely Associated States – the Federated States of Micronesia, the Republic of the Marshall Islands, or the Republic of Palau.
Sub-criteria
Is a potential first-generation college student;
Is a low-income individual; or
An individual who has a high risk for academic failure.
Has a need for academic support, as determined by the grantee, in order to pursue successfully a program of education beyond high school.
At the time of initial selection, has completed the eighth grade and is at least 13 years old but not older than 19, although the Secretary may waive the age requirement if the applicant demonstrates that the limitation would defeat the purposes of Upward Bound.
COST
There is no cost to families of students who are admitted participating in Southern University at Shreveport TRiO Educational Talent Search and Upward Bound & Programs.
---
Contact Information:
Jacoby Tubbs, Ed.D.
Executive Director of TRiO Pre-College Programs
Educational Opportunity Center, Educational Talent Search & Upward Bound
Division of Student Affairs & Enrollment Management
Southern University Shreveport
3050 Dr. Martin L. King Jr. Drive
Shreveport, LA. 71107
jtubbs@susla.edu
318.670.9698