Student Email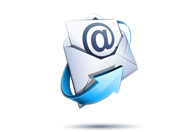 Welcome to Southern University at Shreveport Webmail — the easiest way to access your Outlook or Exchange account.
ATTENTION:
ALL Students registered for classes, will receive access to Moodle, SUSLA Email, Computer Login and Wi-fi on the first day of class. You will be using the same credentials (passwords) to log in to each.
** Don't be a victim of identity theft. No one at SUSLA will ever ask you for your password. **
---
Login to SUS/SUSLA email account.
Note: You can also access your email account using a desktop e-mail program or mobile device.
Office 365
SUSLA
SUS

Username: First inital, last name, last 4 of Banner ID (U#)

Initial Password: 6-digit DOB

Username: First Name.Last name @sus.edu

Initial Password: First 4 characters of the last name, last 4 of Banner ID (U#)

Login Username
jdoe4444@susla.edu
john.doe@sus.edu
Password

doe-4444

doe4444

MailBox Capacity
50GB
Cloud Storage
OneDrive
Storage Capacity
1,000GB (1TB)
---
Additional Assistance
Students need to submit a ticket here
IT Helpdesk: 318.670.9900