Preschoolers Experience A Day with Santa and Storytime with the Chancellor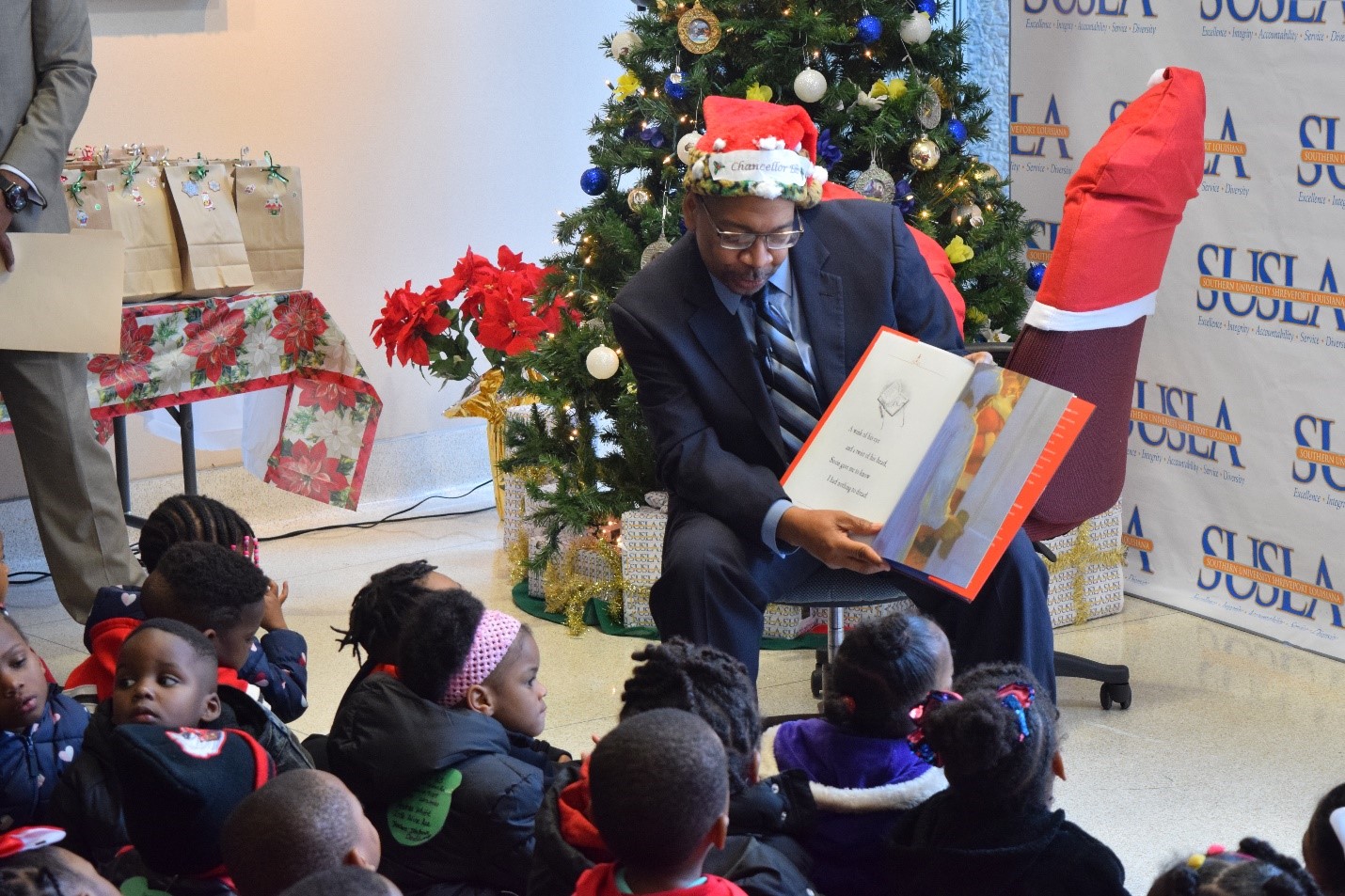 Dr. Rodney Ellis read a holiday classic "Twas the Night Before Christmas" to over 100 head start students on December 17, 2019. Students listened to the story, while eagerly awaiting the arrival of Santa. "I understand that a strong early foundation in reading is what puts students on the path to long-term success. The more you read to students, the more knowledge they absorb, "stated Chancellor Ellis.
Students received holiday bags, which included books and holiday treats. Carrie Horton, Director of the David Raines Head Start Center, says, "The children were very attentive during the reading, and they enjoyed the chancellor! I'm glad they were able to experience coming to SUSLA; teachers can let them know that one day they could be a student here."
The main goal of this event was to promote literacy for preschoolers and create a memorable day at the university. Early literacy plays a crucial role in creating learning experiences that are linked to academic achievement. As a leading institution in the community, it is essential that we serve the community and set a standard of excellence.