Southern University at Shreveport Success Story "Shadarion Kinsey"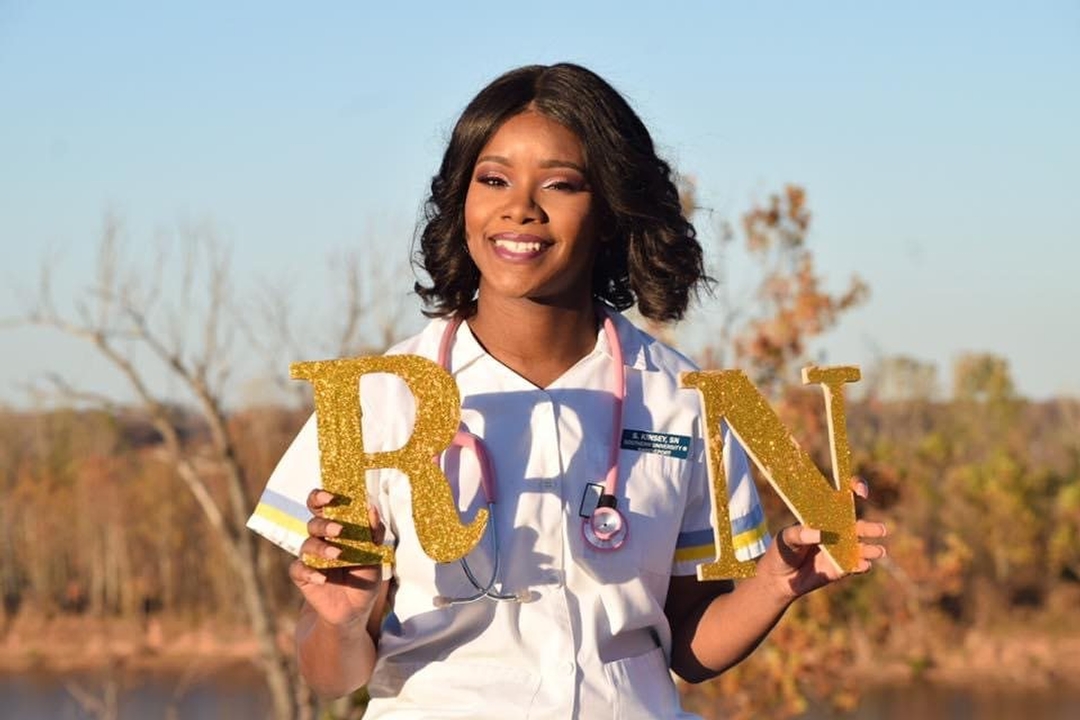 SHADARION KINSEY JOINS THE FIGHT AGAINST COVID-19

"New York, I'm here," said Shadarion Kinsey as she arrived at Maimonides Medical Center in Brooklyn to join the fight against Covid-19. New York has seen more novel coronavirus related deaths than any other state in the US. Hospitals are overrun with patients, and they are desperate for staff to treat them. Against the advice of some members of her family and friends, Shadarion packed her bags and headedto the medical war zone for four weeks.
As a 2017 nursing graduate of Southern University at Shreveport (SUSLA), Shadarion is no stranger to hard work. She graduated a year early from high school in 2010 and headed to Southern University in Baton Rouge (SUBR), majoring in nursing. After a year of being on the SUBR campus, Kinsey returned home. She eventually applied for the Registered Nurse program at SUSLA and was denied. The denial led her to become a Licensed Practical Nurse. After gaining experience in the field, Kinsey applied to the Registered Nurse program at SUSLA again; she was accepted. "Although the program was hard, I didn't fail any classes. My hardest semester was the last one; I was pregnant. I had my baby on a Friday an was back in class on Monday. I was not going to sit out a semester," stated Shadarion.
In March of 2018, Shadarion Kinsey received her nursing license. She worked in Shreveport, Louisiana, for a couple of months before accepting a job in Texas. A couple of years into her career, a global pandemic brought US to a standstill and overloaded the healthcare system. Kinsey decided to join thousands of nurses from other states to fight Covid-19 and provide lifelines for hospitals needing to replace workers as they fell sick or took required breaks. "The first two weeks were bad; patients were all in the hallways. There were about ten patients per nurse. Now, there are about four patients per nurse. Things are better due to the number of people working," said Shadarion.
New York is considered one of the most dangerous cities in the country for coronavirus. They have seen thousands of deaths, and many continue to test positive. As Shadarion prepares to enter a 14-day quarantine before returning to Texas, she reflects on her time spent in New York, "This experience has changed me, it opened my eyes to things we take for granted. I am a nurse and helping to save lives is what I do! I signed up for this, and I would do it all over again".