Human Services Associate Degree Program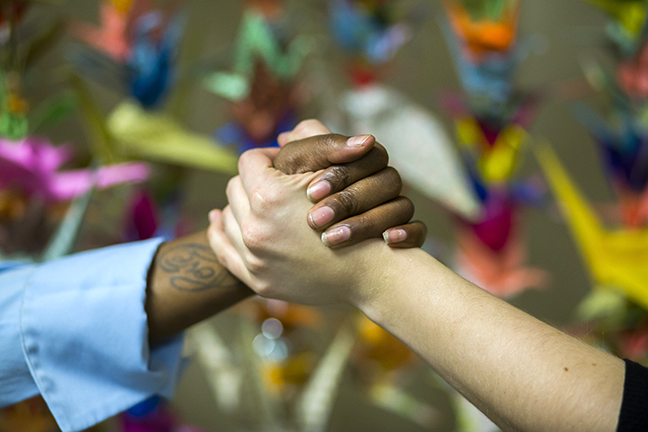 Degree Type: Associate Degree

The Health and Human Services Option I is designed to provide students with the knowledge, skills and ability to function as paraprofessionals in assisting individuals and communities to achieve enhanced and total well-being.
The graduates are trained for jobs in a variety of social settings: such as group home and halfway houses, community mental health centers, correctional facilities, family and youth agencies, and programs dealing with family/domestic violence and aging. The graduates will be trained as generalists and will have experience in basic helping skills that are essential to the helping profession. Graduates will acquire additional skills in effective communication, diversity/sensitivity training, clientintake assessment/evaluations, facilitating group interactions, networking with other workers and agencies, conflict resolution, and client advocacy.
Thus, this entry-level paraprofessional may receive employment in various social settings in addition to Child Care Facilities, Rehabilitation Centers, Residential Centers, Residential Facilities, Health Care Facilities and Government and Community Agencies. Therefore, the program curriculum is designed for those students who are interested in working with people specifically in the field of Social Work, Psychology, Nursing, Social Service Counseling, Homelessness, Child Care and Welfare, Family Services, Mental Health and other helping professions.
The Substance Abuse Counseling Option II is designed to enable students to develop practical skills as they prepare to provide counseling services to persons with addictions and other problems. The skills include the application of clinical concepts pertaining to chemical-dependent persons as well as methods of assessment, intervention and treatment. Students are trained to learn the differences between abusers and addicts, the effects of drugs on children, teenagers, pregnant women and children of alcoholics.
The graduates are trained to work in various settings inclusive of substance abuse rehabilitation centers, residential facilities, health care facilities, social and governmental institutions and community agencies. The graduate is trained and qualified in all aspects of assessment, counseling and treatment planning. Not only does this option prepare students for further study in the fields of counseling, social work, sociology and psychology, but also provides the necessary 15 higher education hours needed for licensure in Substance Abuse Counseling.
In addition, the program has an articulation agreement with Northwestern State University which affords complete the Substance Abuse Program through its Psychology Department.
The Department of Human Services offers an Associate of Science Degree in Human Services with the opportunity to pursue an option of Health and Human Services or Substance Abuse Counseling. With either option, the Human Services graduate will be prepared for an entry level position in the Helping Professions. Alternatively, the graduate may elect to transfer into a baccalaureate degree program in Human Services, Substance Abuse Counseling, or a related field.
The Human Services associate degree program is designed for completion in four (4) semesters, and the curriculum is comprised of sixty-five (65) semester credit hours. Inclusive are 29 semester credit hours of General Education Courses, 18 semester credit hours of Core Major courses to be taken by all program majors, 9 semester credit hours of selected option (either Health and Human Services or Substance Abuse Counseling ), in addition to the 3 semester credit hour Human Services Seminar. Additionally, 6 semester credit hours of Free Elective Courses are required for graduation.
FRESHMAN YEAR

Course Prefix

Course Number

Course Title

Credit Hour

SENL

101S

Freshman English I

3

MATH

133S

Algebra for College Students

3

SBIOS

101S

General Biology or

3

SFIA

101S

Understanding the Arts or

MUSC

200S

Enjoyment of Music

3

SHIS

201S

American History or

SHIS

101S

History of Western Civilization

3

FROR

120S

College Success

1

SENL

102S

Freshman English II

3

MATH

136S

Contemporary Math

3

SPHY

102S

Physical Science I

3

*Social/Behavioral Science Elective

6

1st

2nd

CMPS

101S

Introduction to Computer Concepts

3

SOPHOMORE

HUSR

108S

Introduction to Human Services

3

HUSR

210S

Introduction to Drugs and Alcohol Abuse

3

HUSR

215S

Biopsychosocial Aspects of Alcoholism

3

HUSR

221S

Issues of Domestic Violence

3