High School Graduates Complete Early College Pilot Program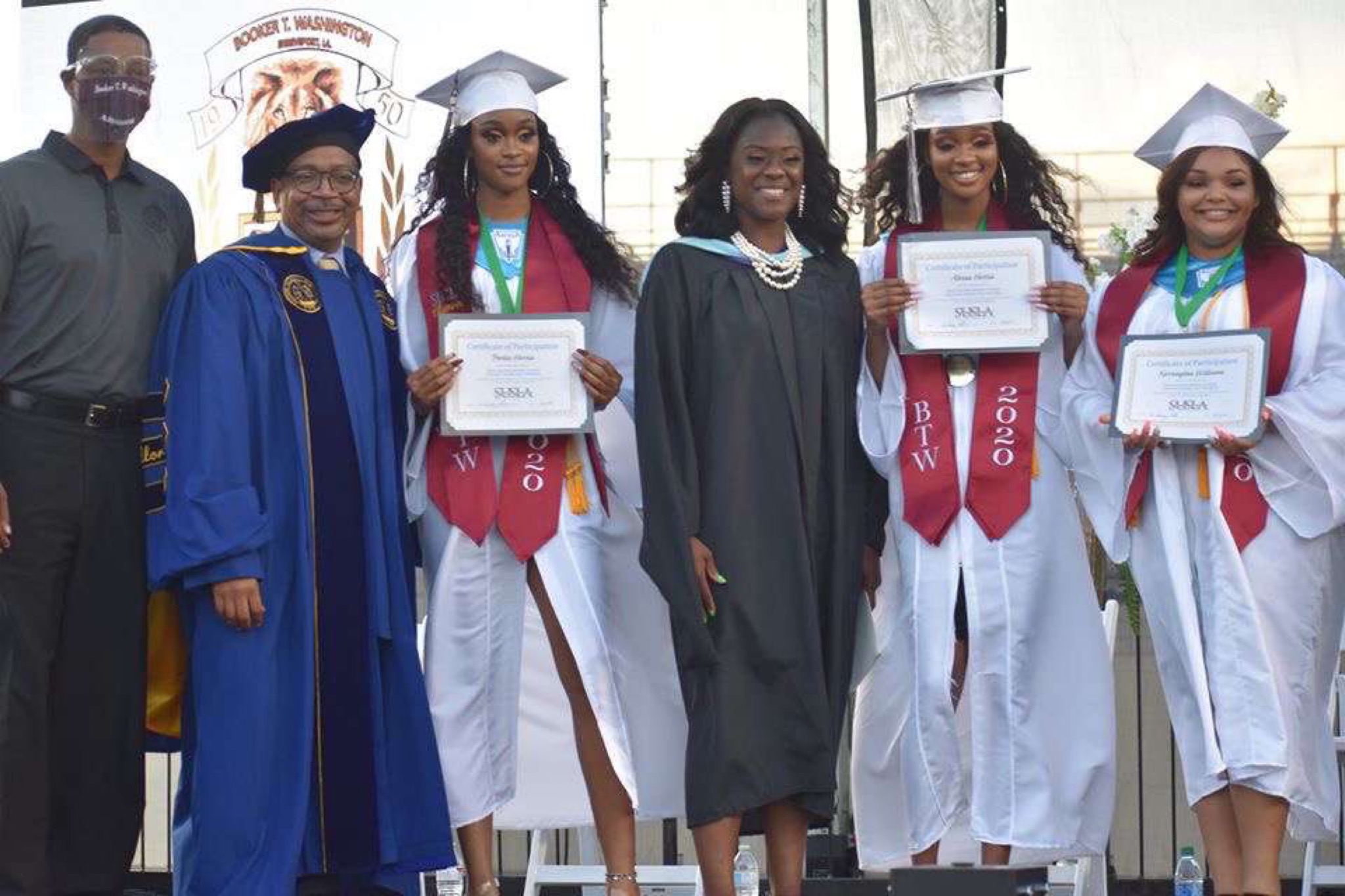 High School Graduates Complete Early College Pilot Program
On Wednesday, July 29, 2020, three students graduated from Booker T Washington High School and completed the requirements to receive their 2-year associate degree from Southern University at Shreveport (SUSLA). Alexus Harris, Portia Harris, and Karrington Williams are among the first within the Early College Pilot Program to earn an associate degree while still in high school.
SUSLA Early College Program allows high school students the opportunity to take classes online and on-campus for college credit. The students began participating in the Early College Pilot after entering high school four years ago. They were able to earn their 2-year associate degree over four years by completing college-level credit-bearing course work.
"Although these students are a year younger than the average freshmen entering college, they were held to the same admission and enrollment standards as any other college student. SUSLA is so proud of them for completing this significant accomplishment. I'm glad to know that we played a major part in helping them not only start but finish part of their college career", stated Monica McEachin Ruffins, Dual Enrollment Coordinator.
All three students are continuing their education at four-year institutions. Alexus Harris and Portia Harris will attend Northwestern State University, and Karrington Willams will attend Grambling State University.
To find out more information about the program contact Monica McEachin Ruffins, Dual Enrollment Coordinator at mmceachin@susla.edu