SUSLA CHANCELLOR ERASES STUDENT DEBT
How Dr. Ellis Paved The Way for Thousands of Students to Go to SUSLA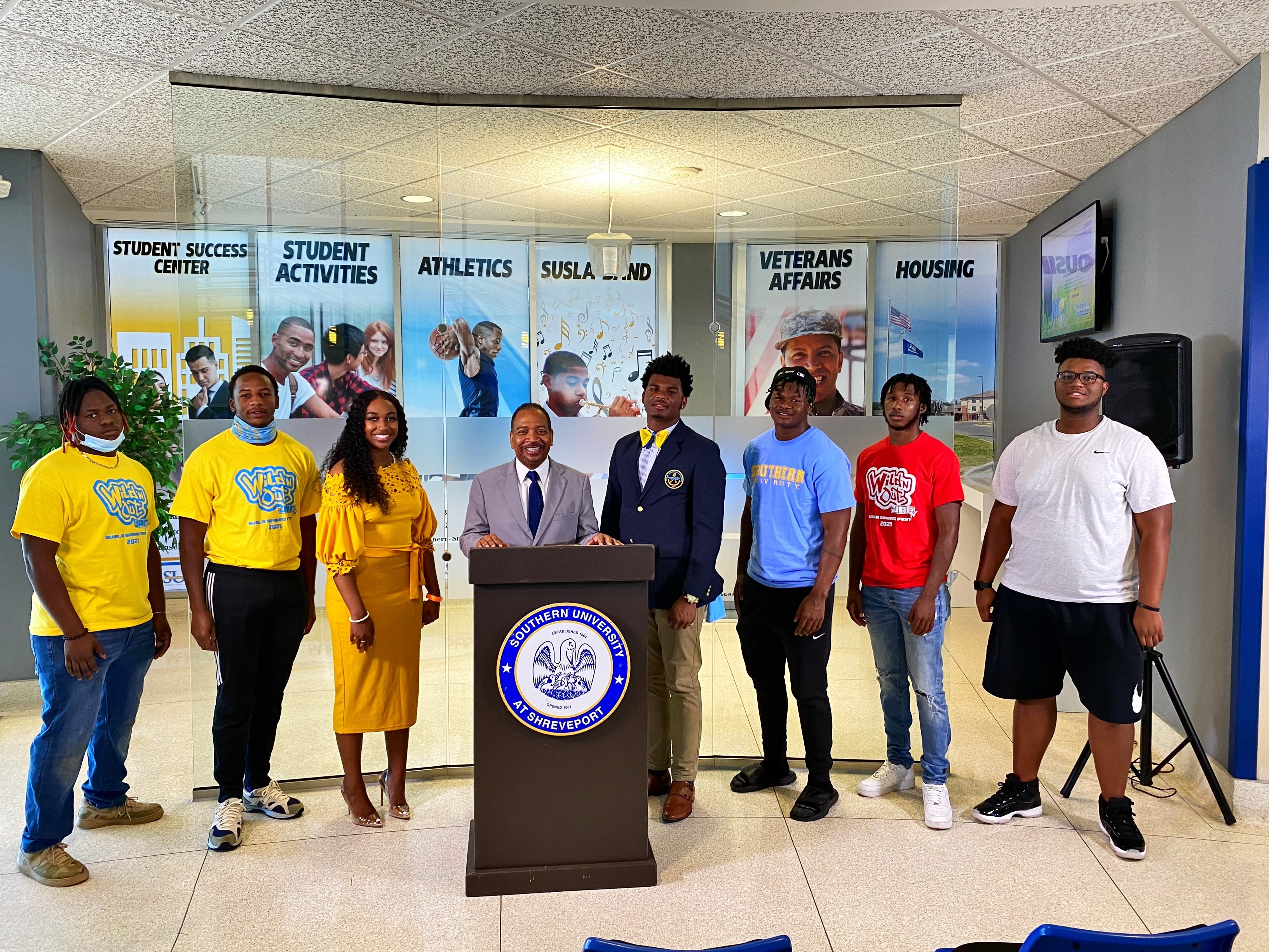 On Friday, July 23 Southern University at Shreveport held a News Conference at 10am in the Atrium of the Leonard Barnes Administration Building to make an important announcement from its Chancellor Dr. Rodney Ellis, regarding the fall semester. During the news conference, Dr. Ellis revealed how SUSLA is preparing to attract students back to the University to help them prepare for the "new normal" learning environments while getting them ready for the new demands from employers seeking workers.
Dr. Ellis said "over the past year… with the pandemic, it's been extremely difficult for a lot of us and, we felt the pain in our economy, in our personal life. And when there is good news to share, we want to try to do as much as possible to advise you of those things." He continued… "… specifically what I want to announce is that Southern University of Shreveport will eliminate the balances of every student who has attended SUSLA from spring 2020 to spring 2021." This investment is made possible by the Cares Act and paves the way for students to enroll in programs at SUSLA which prepare students for high demand, high paying jobs.
The announcement brought cheers from the students in attendance. Dr. Ellis also told the crowd … If you apply and you register by August 6th, then we will be investing nearly $1,000 per student in financial support for you to be able to help you come back to school. So that will come in the form of computers, credits to your accounts and a number of other resources that we want to use to invest in your success here at SUSLA."
If you want to learn more about this exciting news, follow the link below to the news conference. If you attended SUSLA during that time and you want to get started, with school, please call the SUSLA Financial Aid department.