Radiologic Technology Program Hosts Annual Pinning Ceremony
Navy Vet Delivers Motivational Message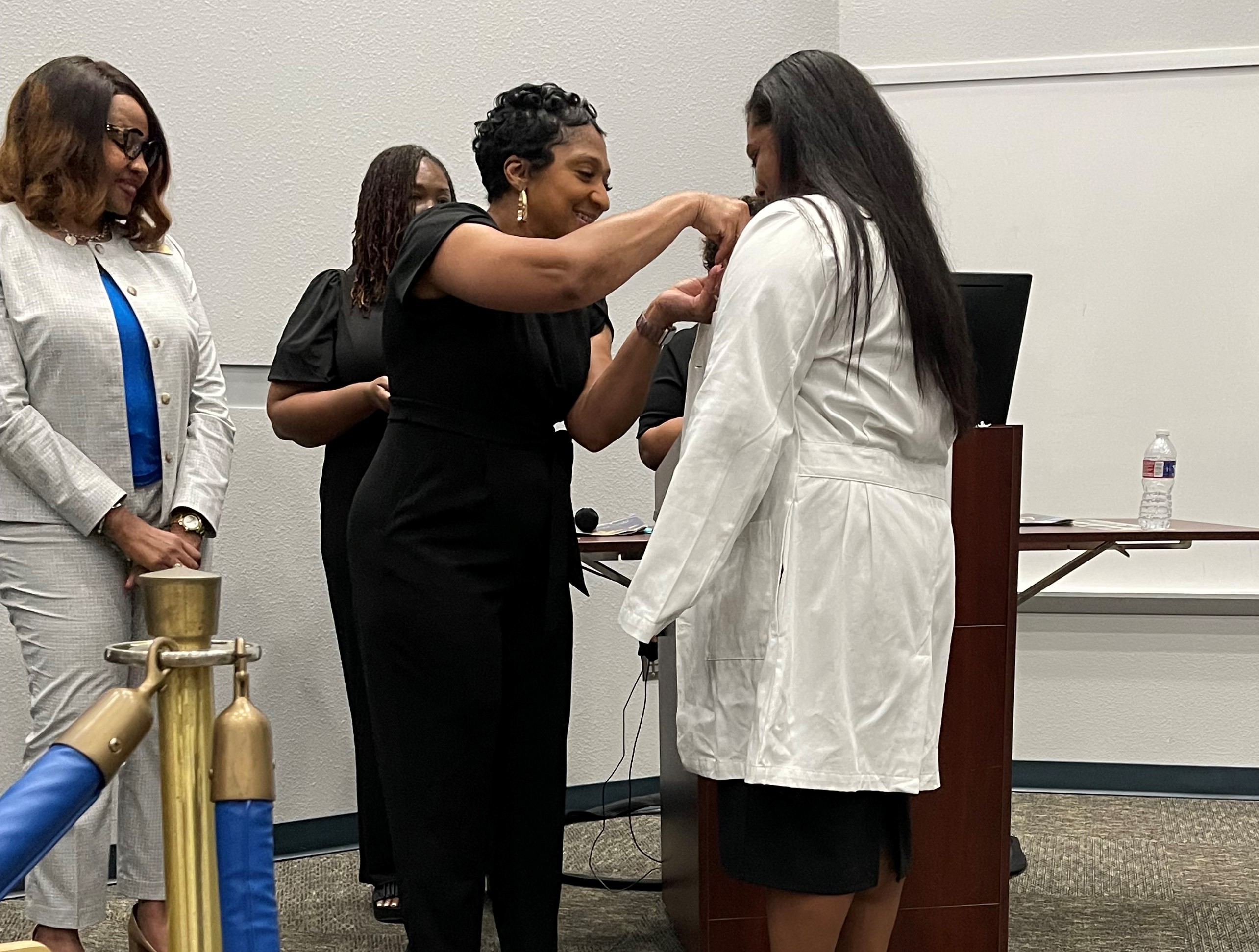 The Radiologic Technology Program hosted its annual Pinning Ceremony on Tuesday, August 8, 2023, in the Alphonse Jackson Building. The program pinned nine (9) honorees as they actively prepare to take the American Registry of Radiologic Technologists National Board Exam. The speaker for the evening was a Southern University Radiologic Technology class of 2003 alumnus, Mr. Lane Kidd. Mr. Kidd is a United States Navy Veteran who continued his education by earning a Bachelor of Science degree from Midwestern University, where he now serves as an adjunct professor. Mr. Kidd is in the process of completing a Master of Science Degree in December 2023.
Mr. Kidd delivered a motivational message to the graduates encouraging them to persevere in their educational endeavors. The ceremony ended with an inspirational address from our very own Chancellor, Dr. Aubra Gantt, who encouraged the students to believe in the power of their purpose.
Shelia Swift, Program Director, and Program Faculty pinned the honorees who adorned white lab coats. Courtney Gernon, a 2023 honoree, received the Leadership and Student of the Year Awards. The program faculty and guest offered a moment of silence for one of SUSLA's deceased Radiologic Technologist and 2004 alumnus, Mr. Ansell Walker Jr., to honor his commitment and dedication to the program.