Student Success Story: Gabrielle Nicole Latson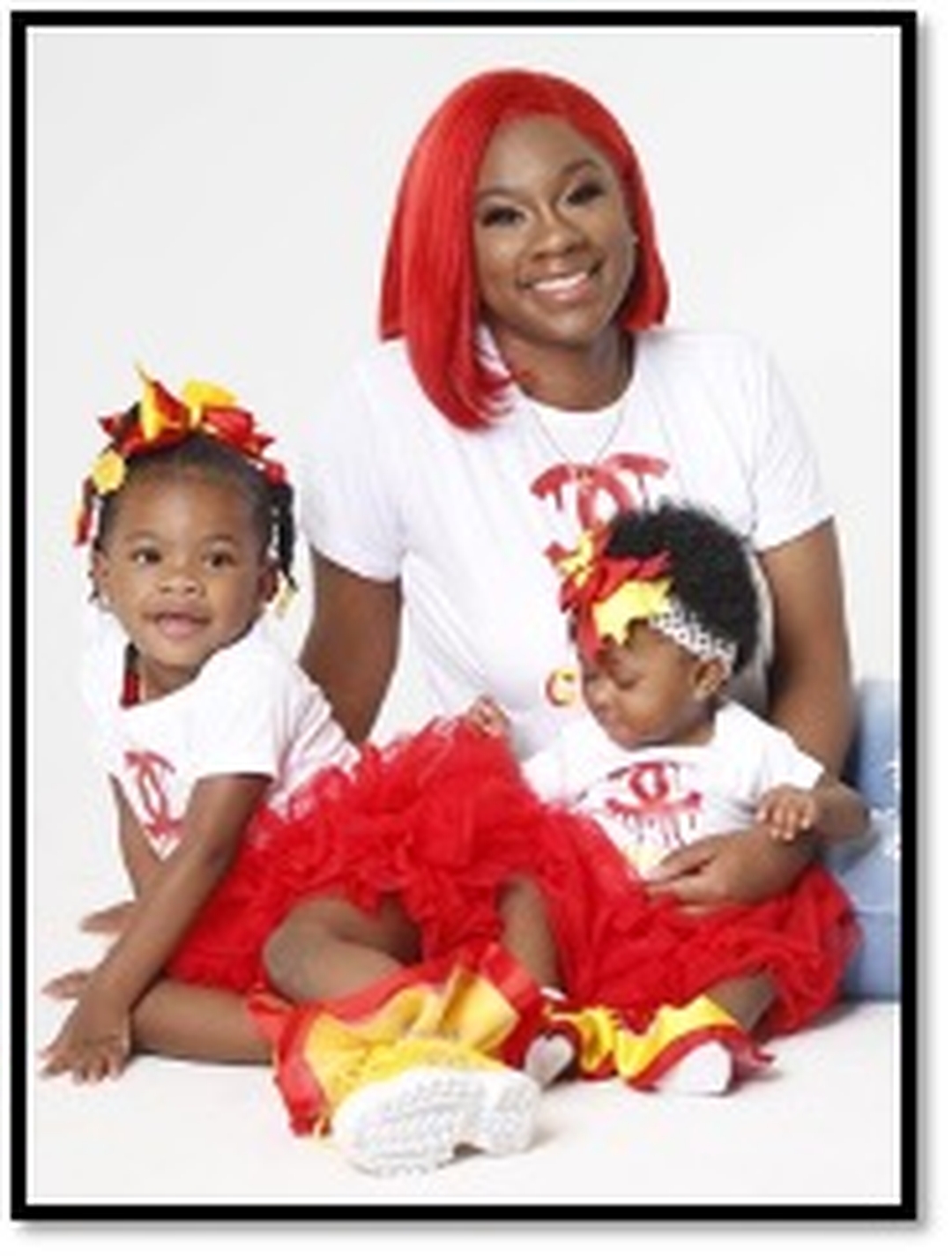 Student Success Story Gabrielle Nicole Latson
"I have always been an ambitious person," said Youth Network Initiatives (YNI) alumnae Gabrielle Nicole Latson. "I wanted to do something different with my life, to achieve something meaningful, and to be somebody special." For this mother of two, that meant three things: successfully completing her high school equivalency test (HiSET), becoming a licensed practical nurse and, one day, owning a boutique.
While Latson is well on her way to achieving her goals, her journey has been a complicated one. The first obstacle Latson faced was pregnancy. Due to complications and the responsibilities of being a single mother, she took a break from school. "Life has its way of throwing curve balls at you," reflected Latson. Life seemed to have other plans for Latson. The more time passed, the more her dreams began to fade.
While things were difficult, Latson knew she had to find a way to finish school. Latson truly believed that getting an education would stack the deck in her favor. After doing some research, she discovered and enrolled in Southern University at Shreveport's Youth Network Initiative program. With the help of Latoya Hemphill, Coordinator of Adult Education/YNI Case Manager and Deborah Jacques, Head Adult Education Faculty, Latson began to flourish. "Joining YNI was the blessing I needed to help me reach my goals, however, life has a way of throwing curve balls at you," she stated. Pregnant with her second child, Latson kept pushing. Latson's determination and YNI's support enabled her to successfully complete all five components of the HiSET.
Latson's advice to others who are on a similar path as she was is encouraging. "If you want an opportunity to get the training and personal attention you need to get back on track, join YNI. It is one of the best kept secrets in Shreveport." Reflecting on her journey, Latson continued, "Having children looking up to me made me refuse to let challenges distract me, discourage me, or stop me. The sky is the limit." Currently, Latson is in the process of enrolling in a licensed practical nursing (LPN) program. She is also busy raising her family and managing her new online clothing boutique.
The Youth Network Initiative (YNI) Program is a collaboration between the City of Shreveport's Workforce Innovation and Opportunity Act (WIOA) and Southern University of Shreveport. YNI provides services to out-of-school youth who are between the ages of 16 and 24 and who reside in Shreveport, LA. For more information, please contact Dr. Chyrl M. Jackson, Employment Coordinator/Job Developer, at cmjackson@susla.edu.
Submitted by: Dr. Chyrl M. Jackson