More Doctors Are Now In The Southern University at Shreveport Jaguar family!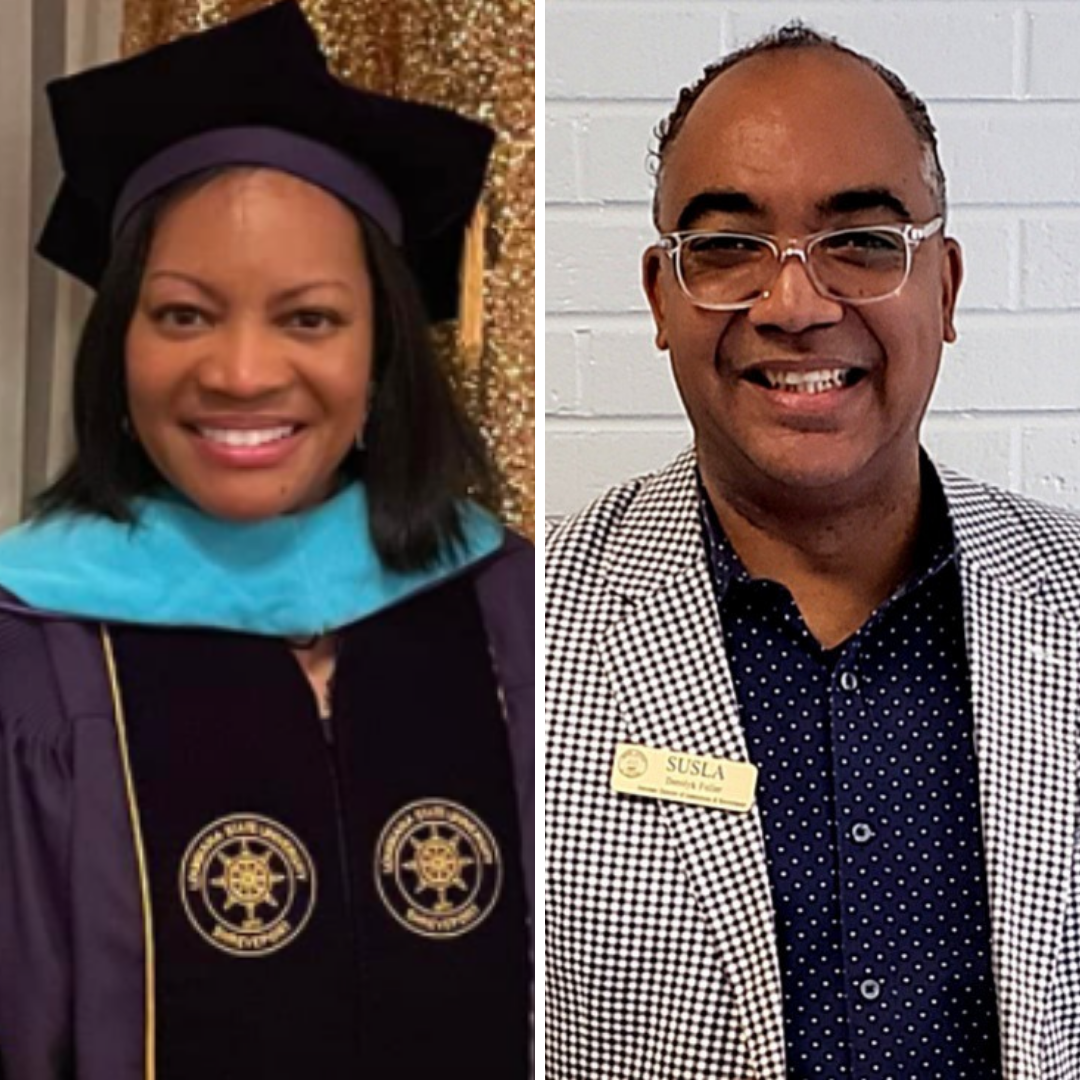 ---
Dr. Devonye C. Brown
Dr. Derolyk D. Fuller
Dr. Devonye C. Brown successfully defended her dissertation to earn her Doctor of Education in Leadership Studies with a concentration in Higher Education Administration from Louisiana State University in Shreveport. Dr. Brown is the Director of Outcomes Assessment & Quality Management and the SACSCOC Liaison in Office of the Chancellor.
Dr. Derolyk D. Fuller successfully defended his dissertation to earn his Doctorate of Religious Education in the discipline of Theology from Greenwood Acres College and Seminary in Shreveport. Dr. Fuller is the Assistant Director of Admissions and Recruitment in the Office of Student Affairs and Enrollment Management.