Safe Return to Campus Informational Session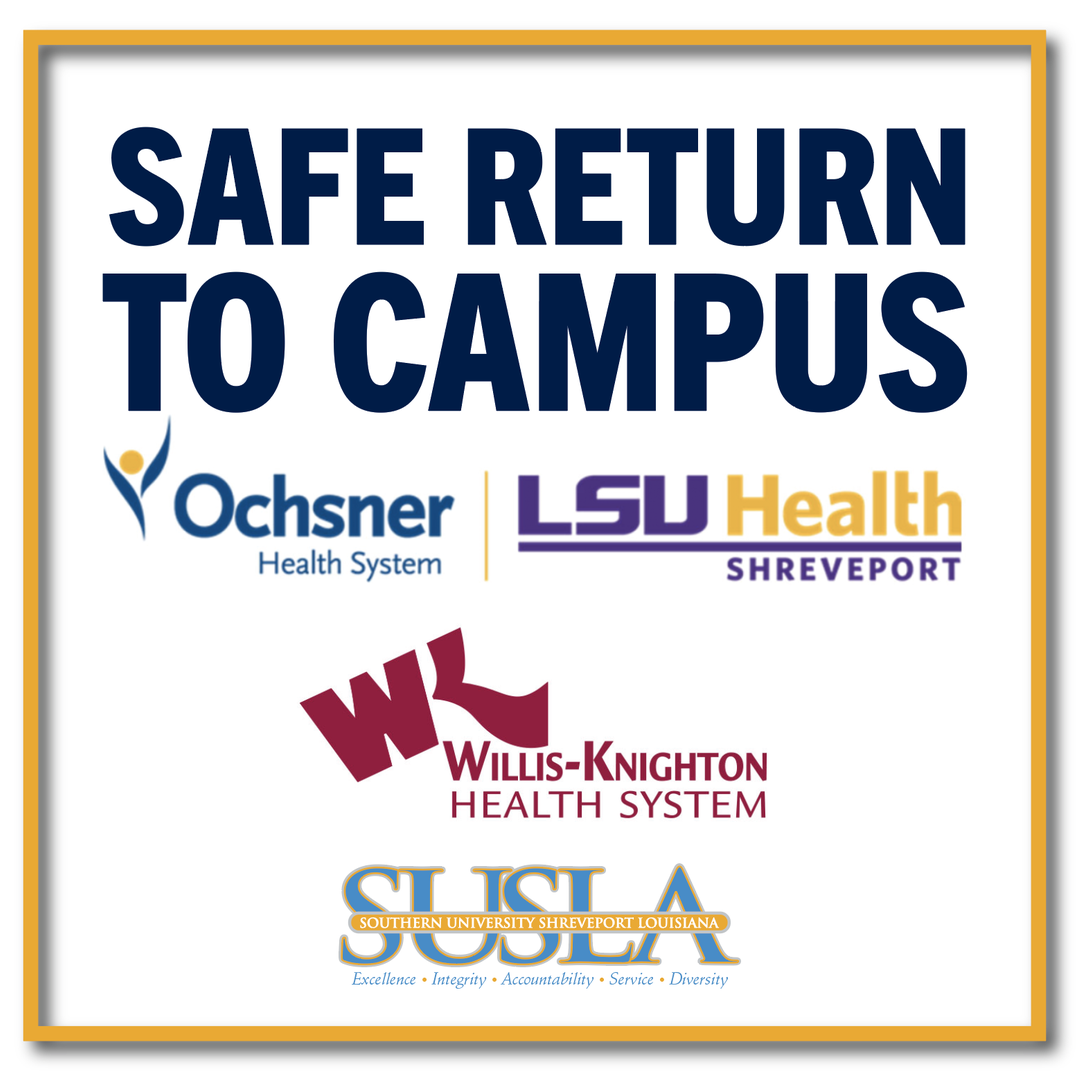 Safe Return to Campus Informational Session with Ochsner LSU Health Shreveport & Willis Knighton Health System
Ochsner LSU Health Shreveport & Willis Knighton Health System prepared guidelines to help SUSLA staff and campus administrators return to campus safely amid the COVID-19 pandemic. On Thursday, September 24, Ochsner hosted a safe return to campus informational session, followed by Willis Knighton Health System on Tuesday, September 29. The focus of the session was to inform faculty and staff about coronavirus safety protocols. Attendees received a clear explanation about Phase III and what changes around campus will be implemented. Ochsner also held a public Q&A session for anyone who had questions.
Dr. Rodney Ellis, the Chancellor, stated, "I appreciate the commitment that everyone is making to keep our campus community safe. Our dedicated faculty and staff spent months planning and implementing countless health and safety measures to safely bring everyone back to campus. Ochsner & Willis Knighton have been great about keeping us informed, and we will continue to seek professional advice from experts like them in the health care industry".
The expectation is that everyone follows campus and public health guidelines. The SUSLA COVID-19 health and safety policy requires all campus community members to follow public health orders from the state, parish, and city public health officials and all directives from the university intended to prevent or mitigate the spread of COVID-19.
Attendees followed social distance guidelines during the event, and masks were required by all who attended.
Willis Knighton
Ochsner?