Southern University at Shreveport Success Story "Emmanuel C. Akintade"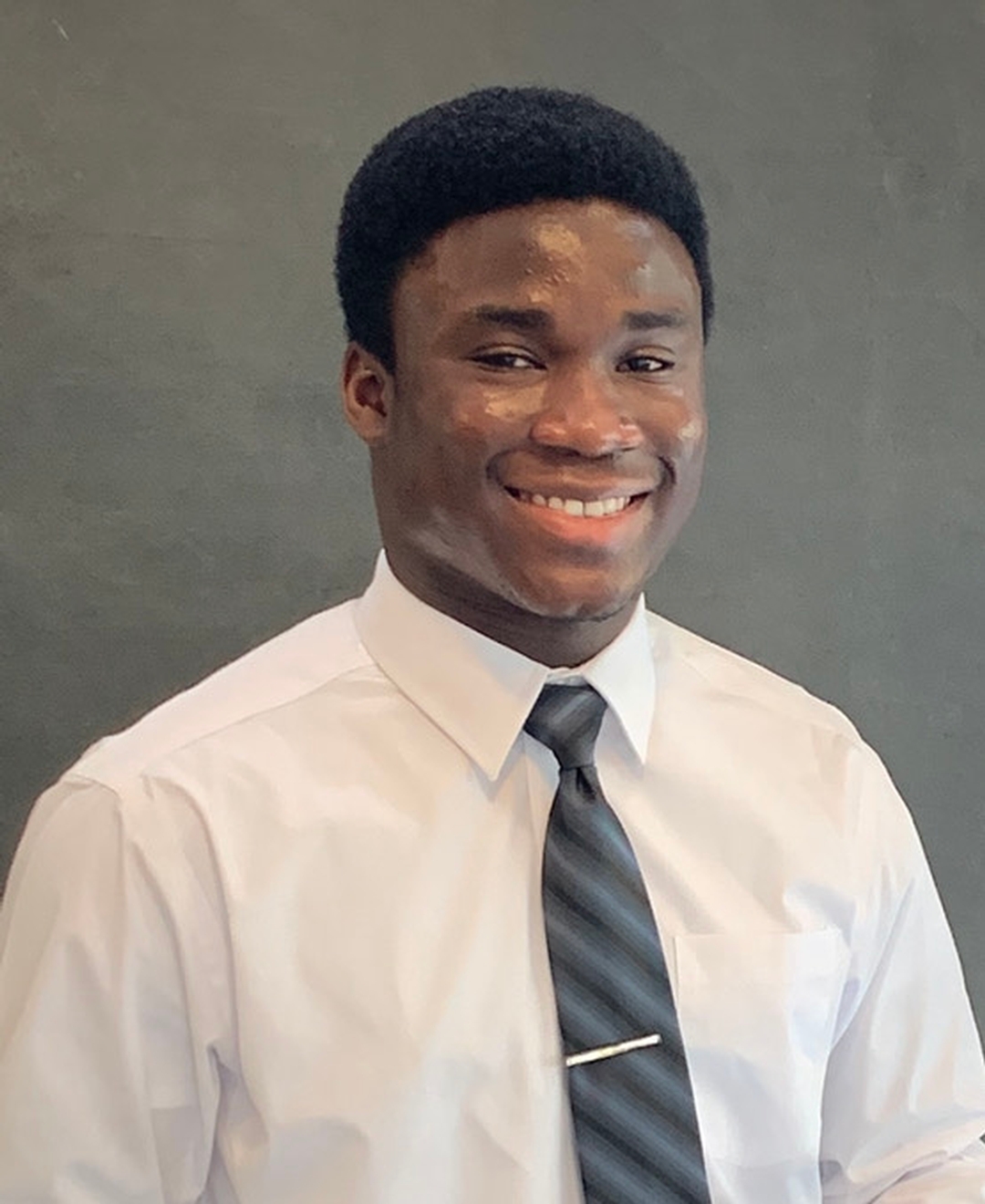 Student Success Story Emmanuel C. Akintade
Emmanuel C. Akintade did not approach the podium to deliver farewell remarks to the graduating class of Spring 2020. Instead, as one of the SUSLA Spring 2020 valedictorians, he offered words of encouragement to his classmates through the virtual graduation ceremony. Akintade's powerful message was, "Stay on your own path and follow your passion."
Akintade, who was an international student from Logos Nigeria, traveled over 6000 miles to become a Southern University at Shreveport (SUSLA) Jaguar in Fall 2018. He graduated from high school at the age of 16 and knew he would continue his education by attending college. At the age of 17, he started his quest in the United States to further his education.
The journey to college was not easy. Emmanuel Akintade's mother used nearly all her savings to send him to the United States. "My mother always encouraged me. She told me education can take you anywhere, keep reading, and studying. You have to be successful; that's the only weapon you can use against anyone that tries to come against you", said Emmanuel. "During my first semester at SUSLA, I kept asking myself, why am I here? I realized that God does not place you where you don't want to be; God places you somewhere because he's preparing you for where you are going to be," stated Akintade. After realizing his purpose, Akintade started to zone in on his studies. Professors noticed him and his work.
"I first met Professor Sonja Hester. She was one of the first people who saw something in me. She encouraged me! I then met my Professor Hollis, my Biology instructor, who also encouraged me. I was not too fond of Biology, but she pushed me. I met Professor George Lewis in my accounting department. If you are an accounting major and meet Mr. Lewis, your life will never remain the same. The department groomed me in a way I never experienced before; they always looked out for me," stated Akintade.
Dr. Katraya Williams, a staff member, is an excellent woman. She encouraged me to apply for an academic scholarship about three days before the closing date, and I got it! Dr. Regina Webb is also another amazing woman who encouraged me. Akintade has countless other professors and campus-wide staff that helped him during his time at SUSLA. He said, "I'm grateful for my experience at Southern University at Shreveport. They have prepared me for the next phase in my life, I have what I need to move forward."
Emmanuel Akintade graduated from SUSLA with a 4.0 GPA. He received an Associate of Arts Degree in Accounting. He will be continuing his higher education journey at the University of Arkansas in the Fall.