SUSLA Featured On True Blue Talk Live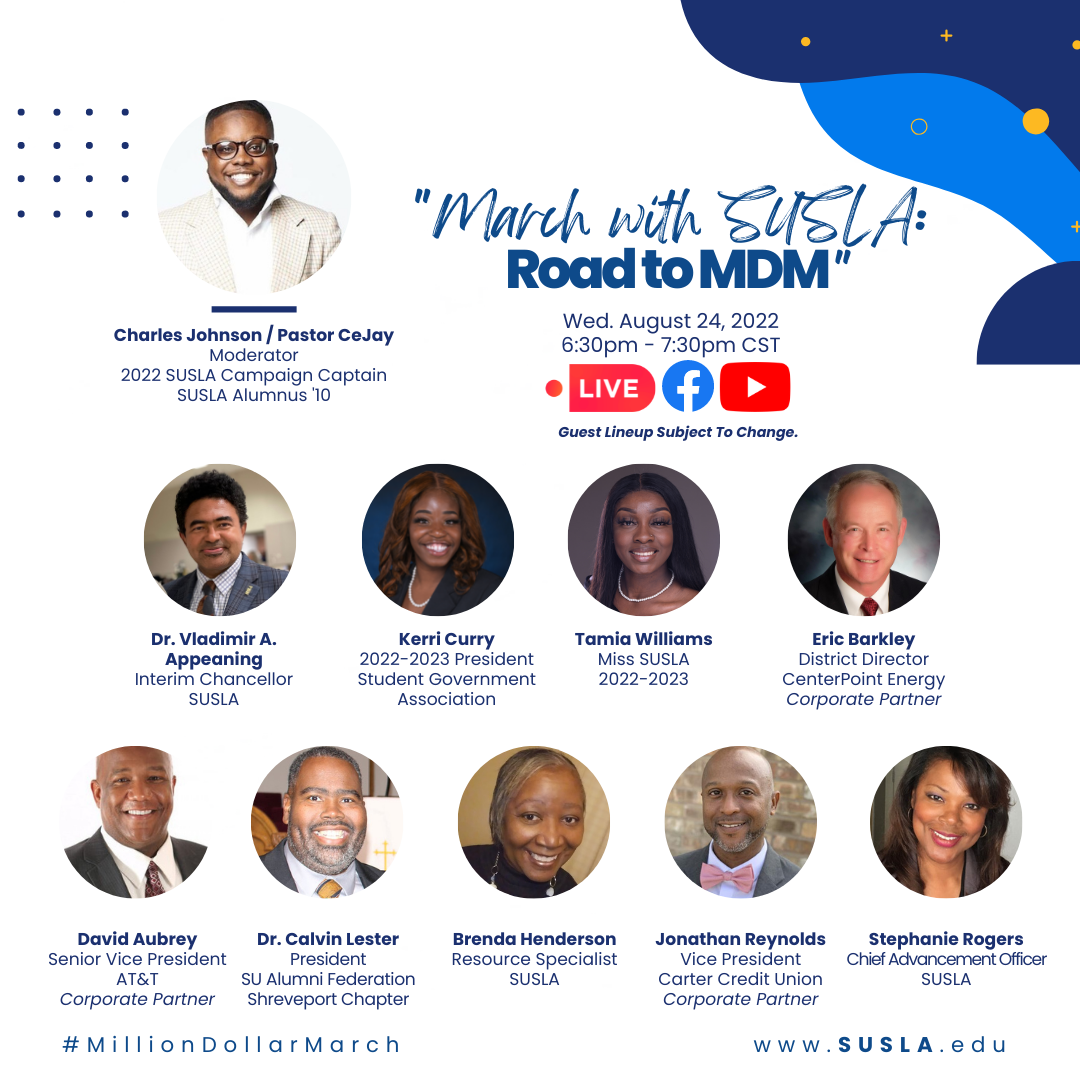 ---
True Blue Talk to Feature SUSLA Alumni and Corporate Partners

Southern University will host True Blue Talk from Southern University at Shreveport on Wednesday August 24th live on Facebook and YouTube from 6:30PM to 7:30PM. Moderator for the event is SUSLA Alumnus, Minister Charles "CJ" Johnson, Program Director for KOKA Radio Station. He will guide you through an intimate discussion, as participants share why they feel SUSLA is important to the community, to students and why people should support this University.

Participants in the "True Blue Talk" are Dr. Vladimir A. Appeaning, SUSLA Interim Chancellor, Stephanie Rogers, SUSLA Chief Advancement Officer, Dr. Calvin Lester, Kerriuna Curry, SUSLA Student Government Association President 2022-2023, Tamia Williams, Miss SUSLA 2022-2023, Ms. Brenda Henderson, SUSLA MDM Chair, Corporate Partners - Eric Barley, District Director, Centerpoint Energy, David Aubrey, Senior VP AT&T, and Jonathan Reynolds, VP Carter Credit Union.
Watch us LIVE via the Southern University System platforms!
Facebook: https://www.facebook.com/southernuniversitysystem/ YouTube: https://www.youtube.com/c/SouthernUniversitySystem
#MillionDollarMarch