SUSLA TRiO Group Experiences Black Girl Magic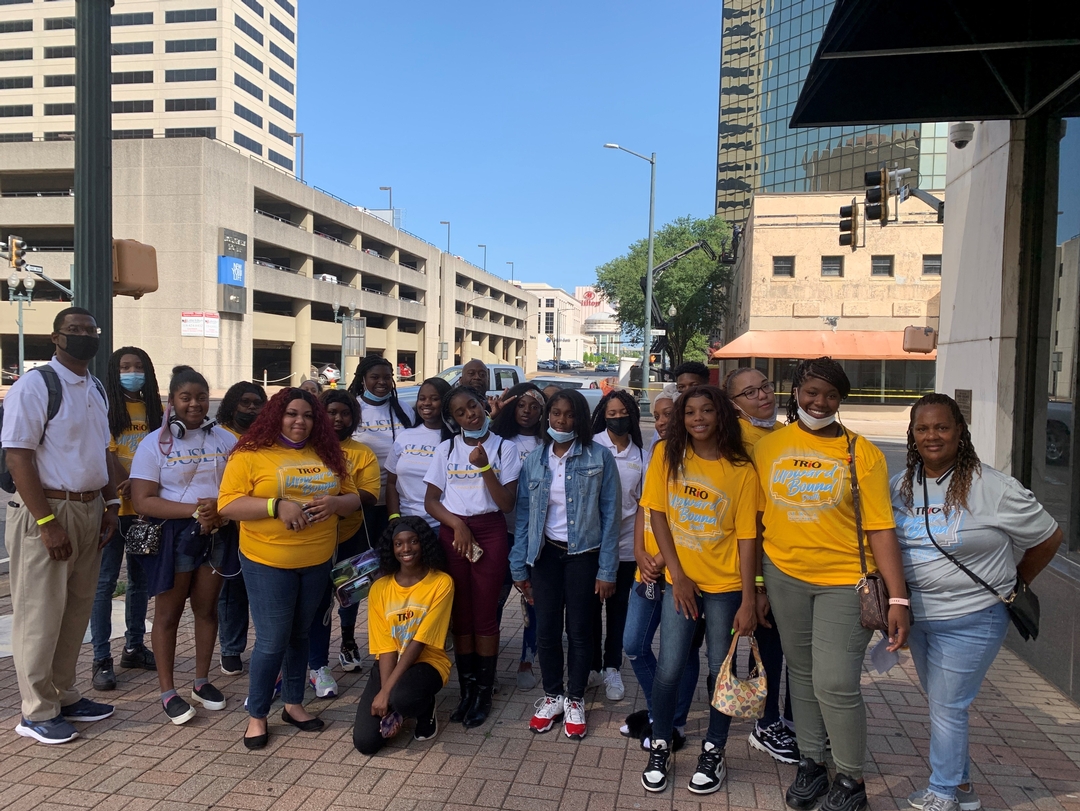 The TRiO Upward Bound North and South programs toured the Shreveport Black Girls Museum on July 14 2021 with Billboard artist Keyondra Lockett. The Federal TRiO Programs are educational opportunity outreach programs designed to motivate and support students from disadvantaged backgrounds.
TRIO includes outreach and support programs targeted to serve and assist low-income, first-generation college and disabled students to progress through the academic pipeline from middle school to baccalaureate programs. These programs are funded by the U. S. Department of Education.