Sterile Processing Technician Employment Data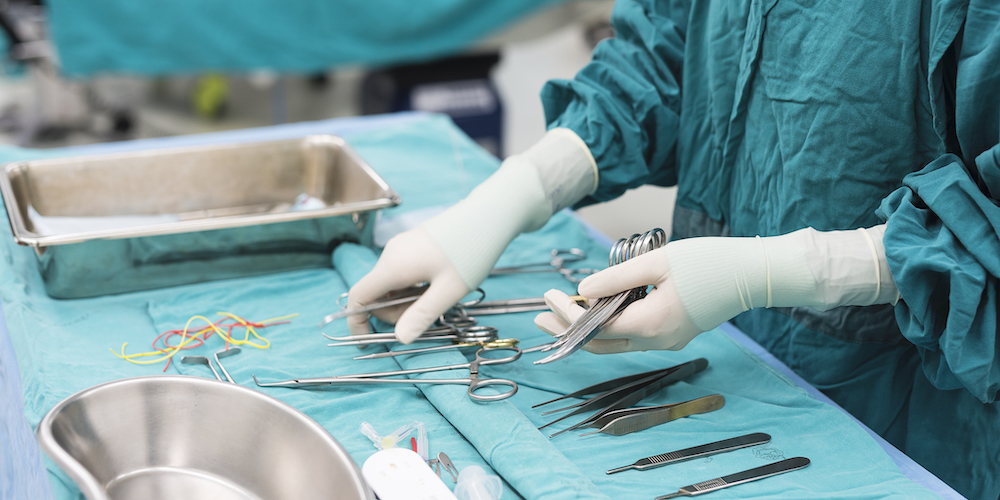 Sterile Supply Processing Technician Salary Data
| | | |
| --- | --- | --- |
| Location | Average Salary | Typical Salary |
| United States | $35,170(as of 6/28/20) | $31,110 and $39,720 |
These statistics are retrieved from Salary.com
Salary ranges can vary widely depending on many important factors, including education, certifications, additional skills, and the number of years you have spent in your profession. The job outlook for sterile processing technician careers is excellent. As the population grows and ages, the number of surgical procedures is expected to rise. With more online, real-time compensation data than any other website, Salary.com helps you determine your exact pay target.
31-9093 Medical Equipment Preparers
Prepare, sterilize, install, or clean laboratory or healthcare equipment. May perform routine laboratory tasks and operate or inspect equipment.
National estimates for this occupation
Industry profile for this occupation
Geographic profile for this occupation
National estimates for this occupation:
Employment estimate and mean wage estimates for this occupation:
Employment (1)

Employment
RSE (3)

Mean hourly
wage

Mean annual
wage (2)

Wage RSE (3)

56,900

1.7 %

$19.01

$39,530

0.6 %
Percentile wage estimates for this occupation:
Percentile

10%

25%

50%
(Median)

75%

90%

Hourly Wage

$12.75

$14.86

$18.00

$22.42

$27.36

Annual Wage (2)

$26,530

$30,910

$37,440

$46,630

$56,910
Salary.com